Fancy, Luxurious Styles!
ARTS with a TWIST WAZ arts LLC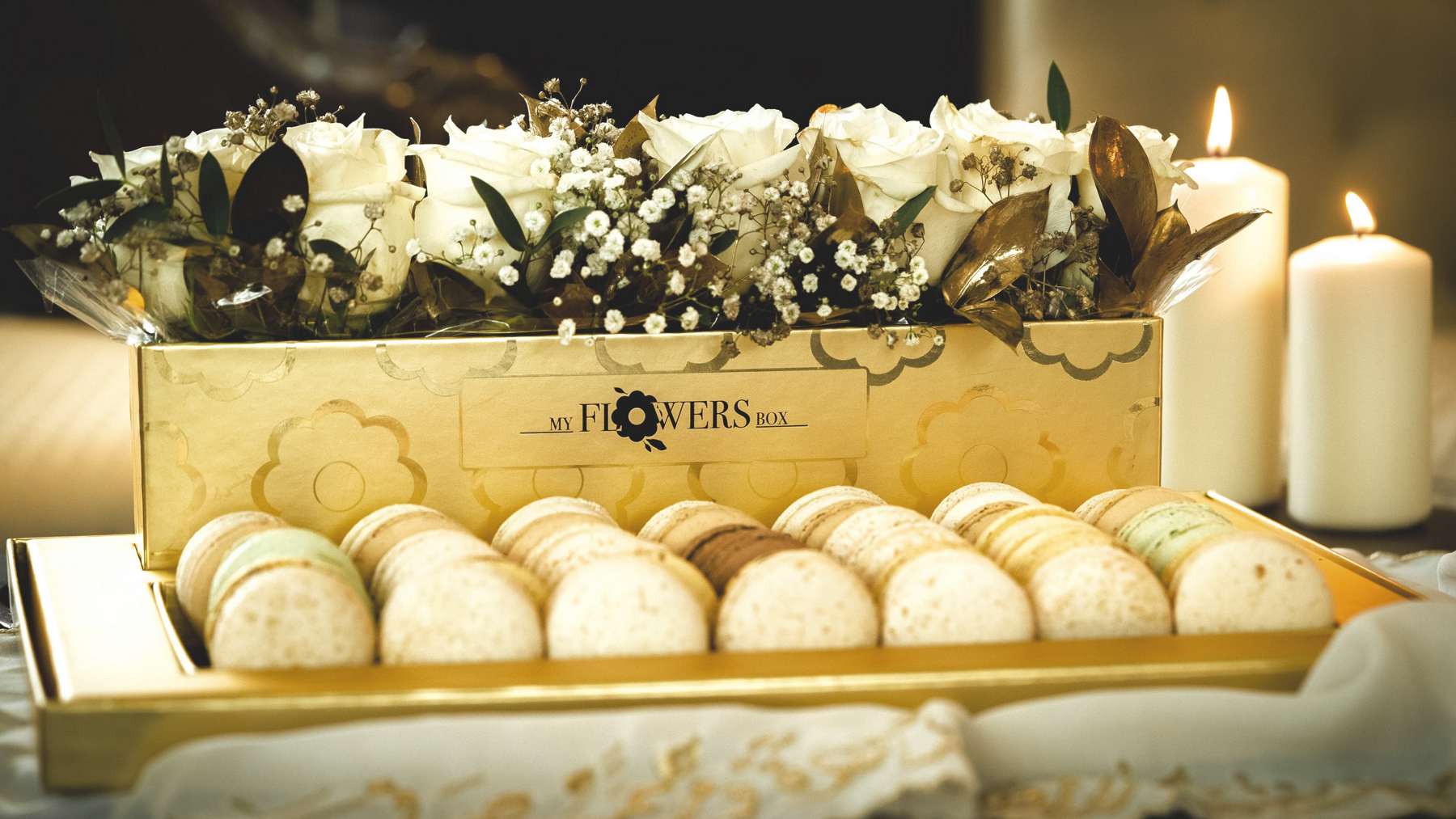 For a grand, elegant and chic celebration, impress your honoured guests with our new concept of celebrating. ___WAZ arts___ exclusive display is made with a unique array of high quality fresh flowers, presented with exquisite mouth-watering French macarons.
For any festival, be it a wedding, an anniversary, a birthday or a baby shower, we are committed to present really stylish and magnificent bouquets to you.
Your special event will be exceptional with our choice of presentation boxes in classy, high-end finishes, of beautiful assorted colours and sizes.