We Make Your Life Easier!
ARTS with a TWIST WAZ arts LLC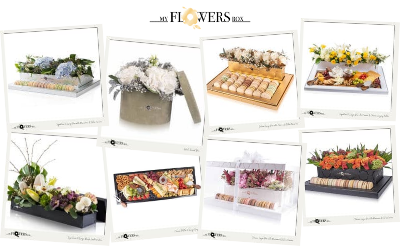 If you intend to organise a party for your friends, or even a small gathering with your family, do not occupy your thoughts and spend your time thinking about how to host them, or what to coordinate to match your home accessories..
___WAZ arts___ will cover it all! We will design centrepieces, bouquets, and even giveaways gifts (if you wish to), to match your own theme.
We will also handle the appetisers for you! and because there is no better or more delicious option to host your guests than cheese platters, a variety of prime grazing platters and best french macaron boxes are available to choose from, to pamper your loved ones!
Life is short! so, from now on, do not waste your time on these issues.. let us take care of everything for you!
known earlier as "MY FL✿WERS BOX"
Enjoy every moment :)